CapAds® NOT SPINS - NOT ROTATING - STAY STILL
Capadd Capads Adscap Adcap Add on cap Add a cap Hubads wheeladd wheelads Advowheels
Not rotate Non-rotating Display wheel cover Advertising hubcap Promotion hub cap wheel cover hubcap abs wheel cover manufacturer center cap trim rim chrome trim ring hub cover spinner spinning wheel cover not rotating hubcaps hubcap hub cap advertising wheel cover Non-rotating hubcaps Non rotating hubcap Non-rotating wheel cover hub ads motion ads hub cap advertising stay still hubcap cap add on hubcap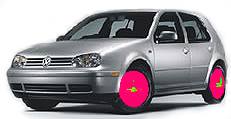 ¡@
CapAds® are the newest innovation in mobile marketing.
CapAds® will transform your car's wheels into eye-catching mobile advertisements,
with pedestrians, drivers and shoppers staring at your company's style as
your advertising "Su anuncio aqui" by the unique patented wheel cover of
CapAds® has been specifically designed not to rotate with the wheel.
Your advertisement stays constantly upright and readable at any speed, so Mini or Ferrari,
your company car turns into a valuable investment in promoting
your business / your business marketing strategy.
The non-rotating wheel cover replaces traditional hubcaps on your chosen car to create an
eye-catching advertisement that remains stationary while the car is in motion.
Use CapAds® to display your company logo, website address,
promotions or photos and give your company a competitive advantage.
Turn the wheels of your company cars, fleet vehicles and taxis into a powerful branding
medium that is so clever and unique, they can't be ignored.
CapAds® can be fitted to any car of your choice. Turn fleet vehicles, delivery vans,
company cars or even hire cars and taxis into a valuable traveling advertisement.
¡@
CapAds® STAY STILL - NON SPINAND NOT ROTATION ADVERTISING MEDIA WHEEL KIT
for van, truck, bus, CRV and SUV
with universal T6061 adaptor and connector
fit almost 85% market car's alloy wheel and road wheel
suitable different lug nuts and PCDs wheel
bigger area for project media (Ø366~560mm)
size covering: 16"~24"
( Approved test 160km/hr not rotating - stay still - moved angle 10¢X )
Non Rotating

Media wheel kit extensive swing area good for advertising Stop_X

Stop_A8" Stop_C13" Stop_D14" Stop_E15" Stop_F16" Stop_G17" Stop_H18" Stop_I19" Stop_J20" Stop_K22" Stop_L24"
Universal fit wheels 8"/10"/12"/13"/14"/15"/16"/17"/18"/19"/20"/21"/22" and 24"
Chrome steel bearing ABEC3
equipped - AISI304-AISI440C ISO CLASS6 ABEC-3 Resistant to corrosion and high temperature
Remove original lug nuts and attach Autopure® lug nut connectors. Install universal adaptor,
then screw on your personal faceplate
Easily to attach either alloy wheels or steel wheels 8"~24" simply screw on or off,
leaving no trace of installation.
Optional promotion wheel wrench, hex key, screw driver ....installation hand tools provide
¡@
ONE UNIT TO FIT ALL WHEELS - EXCEPT DISK
Universal T6/T7/T8 alloy adaptor and connector
Available T7075 super aero space alloy material
Universal fit mostly 85% alloy wheels or steel wheels
Bigger flat disk sheet 360, 385, 410, 445, 465, 495 and 600mm for advertisement
Remove original lug nuts and attach Autopure® lug nut connectors. Install universal adaptor,
then screw on your personal faceplate
Easily to attach either alloy wheels or steel wheels 13"~24" simply screw on or off,
leaving no trace of installation.

THE BEST WAY FOR MEDIA
CapAds keeps messages upright and readable in the center of not rotating wheels at speeds over
185km/hr. When the wheel spins, a special weighted center piece on the center disk keeps
your message upright and not rotating.

Universal fit for almost any type and size wheel.
Having the widest length and option selections for connector lug nuts and bolts to
assure the best fit to any wheel (from 50mm to 120mm with 5, 10 and 20mm increments).
Also universal lug nuts/bolts extender available.

Universal PCD disk fits on 4,5,6,8,10 and 12 lugs
for 8",10",12",13",14",15",16",17",18",19",20",22" and 24" alloy or steel wheels.
Multiple color and size faceplate available to fit golf, passenger, pick-up, SUV, CRV, mini-bus,
small truck...etc.
Super flat and bigger size face plate for media
Dia. 220-230mm, 350-360mm,380-385mm,400-410mm,440-445mm,460-465mm,
480-490mm, 520-520mm, 540-550mm, 590-600mm and 640-650mm...etc.

CapAds® Instruction Manual
1.Contains 2.Installation 3.Warnings 4.Maintenance 5.Warranty

1. Contains:
(a) Faceplate (d) PCD universal Disk
(b) Screw (e) Space Extender
(c) Hex Bolt (f) Connector
¡@
2. Installation:
(1) Check the wheel lug nut size & pitch circle diameter (PCD)
(2) Remove 3 non-contiguous original wheel lug nuts or bolts and
replace with 3 same size of original wheel lug nut or bolt
connectors as shown in (fig. 1).
(3) Torque 3 connector lug nuts to the correct original equipment
specification, use Space Extender if the wheel has
small/minus off-set. Bolt type lug nut may alternate by
equipped wheel stud.
(4) Rotate the PCD universal Disk until the open area stops on
the correct bolt circle slot of 3 wheel lug nut (Fig. 2).
(5) Place PCD universal Disk on 3 connector lug nuts.
(6) Align the correct bolt circle slot (4/5/6/8/10&12 Lugs) of PCD
universal Disk with any one of 3 connector lug nuts and hand
tighten (Fig. 2).
(7) Hex Bolt with hex wrench for fastening and rotate the PCD
universal Disk to next Connector lug nut (Fig. 3).
Make sure spinner has a clear spcace and room from the
wheel surface for a free spin.
It may necessary to add Extended socket, washer or normal
M12 or M14 hex nut as spacer with longer fastening bolt or
hex bolt to prop up PCD universal Disk is applicable.
(8) Repeat the step of (7) for all 3 connector lug nuts.
(9) Torque each Hex Bolt to 20 FT-LB (Do not over torque).
Must check torque on all 3 hex Bolt after 20 miles and it's the
customer's responsibility to check the tightness of all hex bolt
and free spins space.
(10) locate the faceplate into any 4 (5mm) holes of the PCD
universal Disk, stick on vinyl picture about 45 angle from the
center line of face plate for an up right view the media
when car was in motion.
¡@
3. Warnings:
a) Sure your wheel is workable with appointed non rotating kit.
b) Keep children and fingers away from PCD universal Disk while
in motion.
c) Don't try to touch the spinners while in motion
d) Never try to disassemble the factory-assembled non rotating kit
e) Must apply the safety procedures and equipments when
installing or removing the non rotating kit.
f) Not for off-road use.
g) Always check the tightness of all 3 hex/fastening bolt and the
safety space or room between spinner and wheel for sure
free spins.
h) Do not dip non rotating kit under the water.
i) Insert a double adhesive sticker between oblong weight end
and under surface of face plate to prevent flapping around
may be needful.

4. Maintenance:
1) Use hand wash to clean the faceplate and do not
go through the car washing machine
2) Do not use chemicals that are erosion to alloy
surfaces of spinner and wheels.

5. Warranty:
One (1) year of alloy finish and all parts
Unauthorized disassembling and usage the non
rotating kit voids the warranty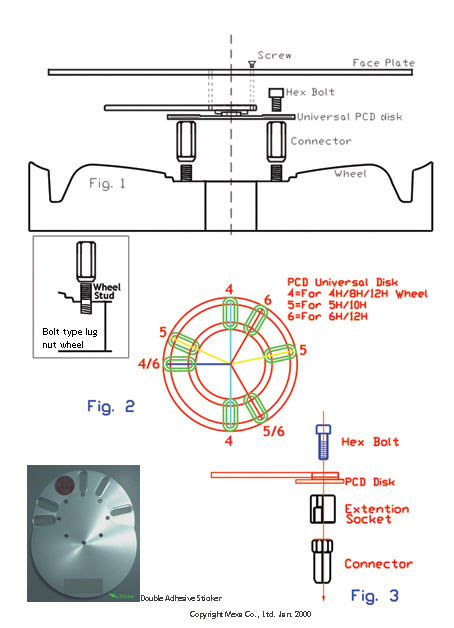 ¡@
Mexa Co., Ltd.
3F., No. 128 Ku Ling Street (GuLing Street), Taipei 100, Taiwan
Tel.+886223657700 Fax.+886223657702
Factory:No.91 Kung Ming Road, Tsun Tou Liau Industry Area, Tainan, Taiwan Tel.886-62467820
Autopure® EurolinE® Capads® are the trade marks of Mexa Co., Ltd.

not rotating hubcap

SpiningHubcap
HOME Wheel Cover Steel Wheel e-mail: autopure@ms3.hinet.net
¡@

www.Autopure.com.tw

Mexa Co., Ltd. © Copyright since 1st, May. 1999

wheel cover hubcap abs wheel cover manufacturers and suppliers center cap trim rim chrome trim ring hub cover spinner spinning wheel cover
not rotating hubcaps hubcap hub cap advertising wheel cover Non-rotating hubcaps Non rotating hubcap Non-rotating wheel cover
hub ads motion ads hub cap advertising stay still hubcap cap on cap add on hubcap