® Wheel cover 4pcs/set color box pack
¡@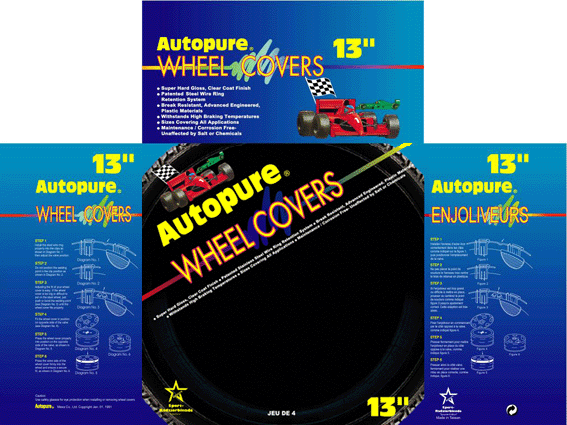 ¡@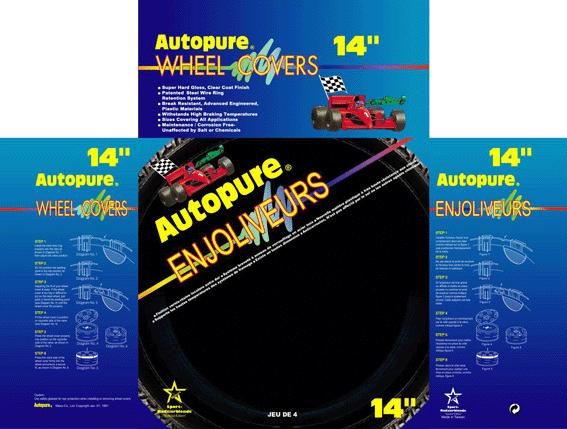 ¡@
Autopure Wheel Cover Installation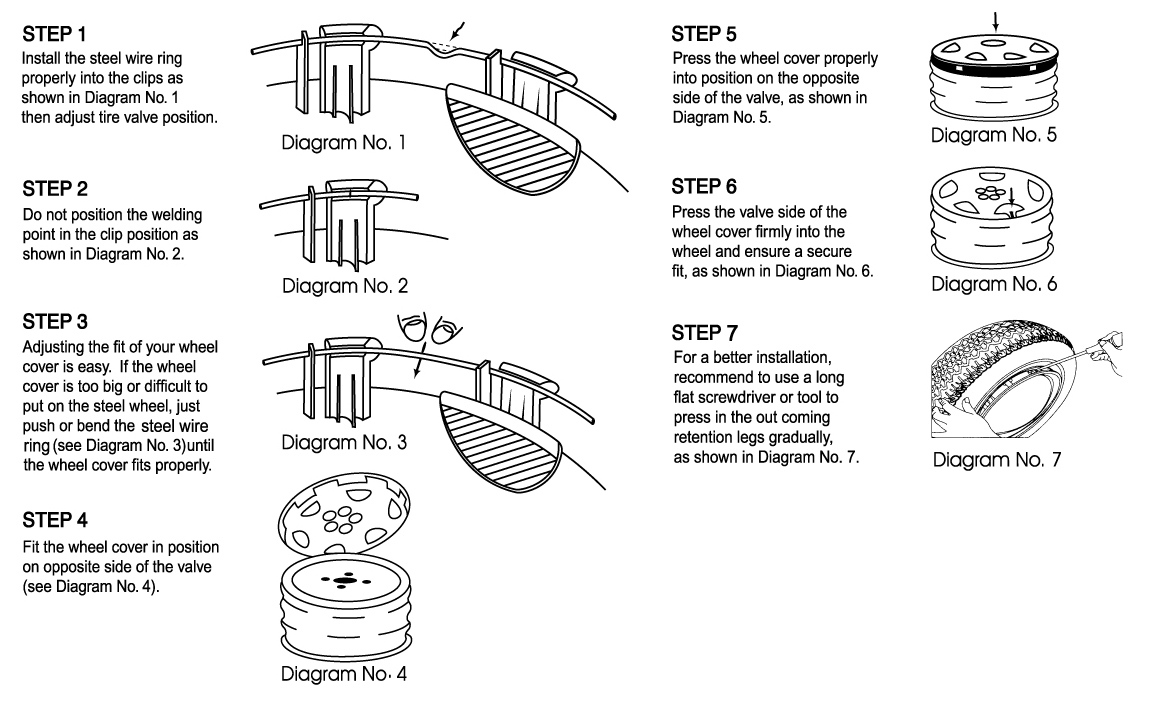 ¡@
Installation:
Please note the installation in our web page yellow pictures
http://www.autopure.com.tw/tradi.htm
Fit the steel ring into the plastic clips aligning the
kink for the tire valve with that in the wheel cover
Adjusting steel ring with push/bend the welding points,
press the wheel cover on to the wheel against to the tire valve
first then applying pressure gently around the edge
For a better installation: recommend to use a long flat screwdriver
or tool to press in the out coming retention legs

Warning! Don't just squeeze hubcap into wheel, it will cause an incorrect
installation, will bend and break retention legs
Re-installation
Re-install Autopure Capads1 on the steel wheel:
Please recover bended wire ring back to it's original proper circle before you re-install Autopure, Capads1 (once it was taken out from wheel, you have to recover wire ring proper circle, for anew put on wheel.)
¡@

EurolinE® hubcap

Traditional Wheel Cover

Spinner wheel cover

Steel Wheel-Replica

WireWheelCover

Spinner Wheel
MEXA CO., LTD. (Since 1979)
The Best ABS Engineering Plastic Wheel Cover's Manufacturer in Taiwan
P. O. Box: 30-534, Taipei 100, Taiwan, R. O. C.
Tel. +886-2-23657700 Fax.+886-2-23657702
Office: 3F., No. 128 Ku Ling Street, Taipei 100, Taiwan, R.O.C.
Factory :No. 62 Kung Ming 2nd Road, Tsun Tou Liau Industry Area, Tainan, Taiwan Tel.06-2467820
¡@
© This page is copyrighted by Mexa Co., Ltd. since Jan. 1996