Baby Moon Hubcap Baby Moon chrome wheel cover Baby Moon hubcap Baby Moon wheel cover baby moon chrome with white wall
rim covers Capadd Capads Adscap Adcap Add on cap Add a cap Hubads
Not rotate Non-rotating Display wheel cover Advertising hubcap Promotion hub cap wheel cover hubcap abs wheel cover manufacturer center cap trim rim chrome trim ring hub cover spinner spinning wheel cover not rotating hubcaps hubcap hub cap advertising wheel cover Non-rotating hubcaps Non rotating hubcap Non-rotating wheel cover hub ads motion ads hub cap advertising stay still hubcap cap add on hubcap Disk Disks

® Wheel cover Manufacturer Since 1979 Trad_4
BABY MOON HUBCAPS
BABY MOON WHEEL COVER
Traditional Wire Ring Retention System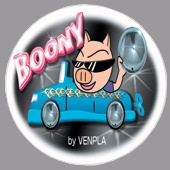 Autopure® 2000 series Baby Moon Engineering Plastic Wheel Covers
Flexible and Durable - Baby Moon Chrome Hubcap - Tapa de Rueda
Easy Installation
Alloy Wheel Simulators
Polyurethane Durable Finish, Super Hard Gloss, Clear Coat Finish
Polyolefin Shrink & Color Box Packaging
Withstands High Braking Temperatures, IZ

OD Impact Strength 45 kg-cm/cm

H

eat Distortion Temperature 99℃(208ºF)

Temperature Resistance: -40

℃--80

℃

Best Quality Covering All Applications
Break Resistant, Advanced Engineered, Plastic Materials

Size 12" 13" 14" 15" 16" 17" Covering All Applications

Maintenance/Corrosion Free-Unaffected by Salt or Chemicals
BABY MOON Boony® Wheel Cover Manufacturer Since 1979
 

Boony Baby Moon 2082C-12" 2083C-13" 2084C-14" and 2085C-15"

Autopure® HS code: 8708.99.90.00-2

Baby Moon Hub Cap Wheel cover Tapa de Rueda


2082CW-12"
Autopure HUBCAPS chrome
品牌: Autopure
型號: 2082C
尺寸: 12"寸
質料: ABS塑膠
外表處理:電鍍鉻
包裝:4個一套(箱裝)


Boony White (ブーニーホワイト)
まるでホワイトリボンがついてるように。
2082CW-12" 2083CW-13" 2084CW-14" and 2085CW-15"

BABY MOON CHROME WHITE WHEEL COVER

 
BABY MOON - Boony White 2082CW-12" 2083CW-13" 2084CW-14" and 2085CW-15"
サイズ:12・13・14・15
色:クロームメッキ
定番として絶大な人気を誇る「ブーニーシリーズ」に新商品! フチの部分に白いラインが入って、
まるでホワイトリボンが付いてるように見える。 シンプルなデザインなのに、可愛さ100%です。
みんなから注目される事間違いナシ! 手軽で可愛く変身してみませんか?!


Steel Chrome Baby Moon Hubcap
3082-12" 3083-13" 3084-14" 3085-15" 3086-16"
This is the full disc version of the metal chrome baby moon.
Size covering 12" 13" 14" 15"and 16" steel wheels
Easy installing : just push in the steel wheel

Traditional #3 Go To:&nbspTraditional #1 I #2 I #3 I #5 I

#6

EurolinE® Wheel Cover

Traditional Wheel Cover

Spinner wheel cover


Steel Wheel-Replica

WireWheelCover

CapAds®


Not rotating hubcap

Spinner Wheel

22.5"hubcap
MEXA CO., LTD.
The Best ABS Engineering Plastic Wheel Cover's Manufacturer in Taiwan
P. O. Box: 30-534, Taipei 100, Taiwan, R. O. C.
Tel. +886-2-23657700 Fax.+886-2-23657702
 Office: 3F., No. 128 Ku Ling Street (GuLing Street), Taipei 100, Taiwan, R. O. C.
Factory :No. 66 Kung Ming 2nd Road, Tsun Tou Liau Industry Area, Tainan, Taiwan Tel.09-1019-6666
www.capads.com
Mexa Co., Ltd. © since Jan. 1996
wheel cover hubcap abs wheel cover manufacturers and suppliers center cap trim rim chrome trim ring hub cover spinner spinning wheel cover
not rotating hubcaps hubcap hub cap advertising wheel cover Non-rotating hubcaps Non rotating hubcap Non-rotating wheel cover
hub ads motion ads hub cap advertising stay still hubcap cap on cap add on hubcap