3PCS SPRING CUSHING
SHOCK ABSORBER SPRING CUSHION SOFTEN-UP
To lower effectively the damage of the shock absorber
caused by the pressing of the spring to the bottom.
To prolong the lifetime of the shock absorber
To keep more stability during car moving, turning, averting tilt, sway and skidding.
To muffle effectively the noise.
To ensure safety, comfort and stability.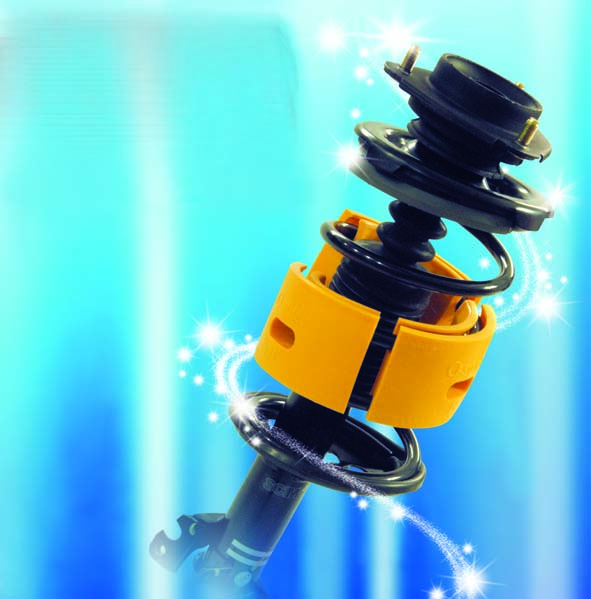 Professional manufacturing automobile cushion block for shock absorber
Buffer for suspension Performance car cushion block for shock absorber
Not more cable tie or fastener trap for anti-lost and installation
SHOCK ABSORBER SPRING CUSHION
3-Piece Shock Absorber Spring Cushion
Product characteristic and functional description
8 sizes (A+3,A+1,A,B,C,D,E and F) cover all
Passenger car's shock absorber spring in the world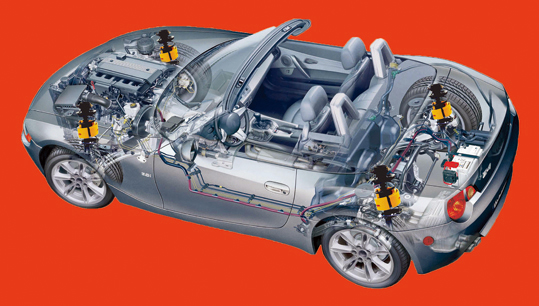 1. Stabilization
Under normal circumstance without installing this buffering pad, when car turns to the right (similar condition as turning left) the shock absorber at the right side will side gets squeezed while absorber on left side gets lifted. Therefore during the turn the car becomes tilted and as the result passengers can easily feel dizzy and uncomfortable.

The benefit of installing this buffering pad is that, while absorber squeezes it is able to buffer majority of force, the resulting 'tilt' factor can be significantly optimized. Overall stabilization during turns improves.

2. Safety
During the emergency circumstance when car has to immediately brake the absorber spring on front side wheel will instantly squeeze thus all the impulse at the braking moment will concentrate to the front. The faster the driving speed, the longer stopping distance is required. By installing this product, the buffering pad is able to fill up the interval gap while the spring squeezes itself, as the result reducing the impulse force and shorten the distance required for bringing car to stationary. Moreover, reducing the impulse force helps the car from skidding.
Safety is always the priority when driving, reducing the impact force during always help to buy additional safety.

3. Comparison between 3-piece to 1-piece shock absorber buffering pad
Easy installation and more flexible
The diameter of one-piece buffering pad is fixed so when installing onto shocker which has bigger diameter, the pad itself no longer maintains in a round shape. The consequence of this is that when shocker spring squeezes the buffering pad cannot fully buffer the force, after a period of time it is likely to deform.
By comparison, 3-piece buffering pad overcomes the diameter problem as overall mechanical construction in 3 pieces serves higher physical flexibility. Moreover, it is possible to assemble either 4-piece or 2-piece depending on the diameter of the shock absorber.

4. Extending the lifetime of shock absorber
When the car is driving onto an indented road, the spring on the shock absorber can instantly elongate and retract. This instance is the main contributor to spring fatigue and even more causing breakdown of the hydraulic hose inside, and cracking the rubber pad at the junction. Installing the buffering pad can fully avoid the damage from happening.
Material characteristic:
1. The raw material of this product is supplied from Autopure®
shore hardness 52 degrees, high elasticity.
2. This product is part of Engineering Elastomer, no hardening, no softening, no oxidizing and no cracking will happen under normal operation.
3. Much easier on installation work comparing to similar product on the market.
3 PCS Shock Absorber Buffering Pad – Testing Methodology
This product has been tested by many well-known car manufacturers including Mitsubishi, Toyota, Mazda and Nissan; the result of testing is significant. However due to lack of precise measuring equipment, the precised accuracy in measuring difference in tilting and stop-distance cannot be done.
If you would like to carry out real testing, please advise the pitch of the coil spring, our company is willing to provide you with a sample for testing.
Tilt test:
- Drive without installation.
- After installation, drive with same speed and make same turns on same road.
- Passengers at front and rear shall feel significant difference on the damping and control during turns.

Stopping-distance:
- Drive without installation, with a speed 60-100 km/hr, hit brake at a certain location and measure the stopping distance.
- Same procedure after installation.
INSTALLATION - easy
YuTube link http://youtu.be/pnIOeXM7X1k
Before jack up car, use Qsulee gauge measure properly size (A+3 / A+1 / A / B /C / D / E) of spring cushion.
Jack up car 4 wheels, use detergent to clean spring install area, any lubricating oil or rubricant are prohibited to apply.
Insert up

上

spring cavity first then after down

下

spring cavity, forward 1st cushion till back of spring then continuously for 2nd or 3rd spring cushing.

EurolinE® Wheel Cover


Spinning Wheel Cover
Steel Wheel-Replica

Wire Wheel Cover

Spinner Wheel
MEXA CO., LTD. (Since 1979)
The Best ABS Engineering Plastic Wheel Cover's Manufacturer in Taiwan
Tel. +886-2-23657700 Fax.+886-2-23657702
Office: 3F., No. 128 Ku Ling Street, Taipei 100, Taiwan, R.O.C.
Factory :No. 91 Kung Ming Road, Tsun Tou Liau Industry Area, Tainan, Taiwan Tel.06-2467820
© This page is copyrighted by Mexa Co., Ltd. since Dec. 1998