LED6R6Big5
Autopure LED 超高亮汽車大燈 頭燈 完全取代高熱HID燈 LED 車用大燈 燈泡 汽車LED大燈 機車LED大燈
Autopure High Power Super LED Head Light for revolution for the HID car head light
LED conversion kit headlight bulbs for cars trucks and SUVS
ETI Phillips Quality LED Bulbs LED HEADLIGHT BULB led headlight bulbs
TaiwanWhite®
Mini Type LED HEADLIGHT
Heat Dissipation: Flexible Copper Braid
The best solution to substitute HID bulb lights

SuperMini H4 4800Lm 6000K
TaiwanWhite® LED car headlights use CREE XHP-50 chips
Flexible Copper Braid to have better heat dissipation and smaller installation space.
H4 A set of 2pcs LED headlight bulbs per box
 
2016 H4 26W 2230 Lume 6000K LED HEADLIGHT BULB
H4 CREE XHP-50 LED Car head light 4800Lm 6000K Hi-Lo
The smallest H4 LED bulb for easy installation
SuperMini H4 4800Lm 6000K
TaiwanWhite® LED car headlights use CREE XHP-50 chips
Flexible Copper Braid to have better heat dissipation and smaller installation space.
H4 A set of 2pcs LED headlight bulbs per box
Working Power:40W
Light Source: CREE XHP-50 CHIPS
Operating Voltage: 12-24V DC
Optional Color: Silver
Color Temperature: 6000K
Housing Material: Aluminum and copper
Heat Dissipation: Flexible Copper Braid No Cooling Fan Structure
Lumen: 4800 Lm per bulb
Life Span: about 30000 hours
Operating Temperature: -40→+80
Install Space: L170mm x W28mm
Lumen/W: 149Lm/W
Weight: 0.70Kgs/set
SuperMini H7 2230Lm 6000K
TaiwanWhite® LED car headlights use CREE XLamp XM-L2 chips
Flexible Copper Braid to have better heat dissipation and smaller installation space.
H7 A set of 2pcs LED headlight bulbs per box
2016 H7 26W 2230 Lume 6500K LED HEADLIGHT BULB
H7 CREE XM-L2 LED Car head light 2230Lm 6500K
The smallest H1 LED bulb for easy installation
SuperMini H7 2230Lm 6000K
TaiwanWhite® LED car headlights use CREE XLamp XM-L2 chips
Flexible Copper Braid to have better heat dissipation and smaller installation space.
H7 A set of 2pcs LED headlight bulbs per box
Working Power:26W
Light Source: CREE XM-L2 CHIPS
Operating Voltage: 12-24V DC
Optional Color: Silver
Color Temperature: 6000K
Housing Material: Aluminum and copper
Heat Dissipation: Flexible Copper Braid No Cooling Fan Structure
Lumen: 2230 Lm per bulb
Life Span: about 30000 hours
Operating Temperature: -40→+80
Install Space: L170mm X W18mm
Lumen/W: 113Lm/W
Weight: 0.60Kgs/set
SuperMini H11 2230Lm 6000K
TaiwanWhite® LED car headlights use CREE XLamp XM-L2 chips
Flexible Copper Braid to have better heat dissipation and smaller installation space.
H11 A set of 2pcs LED headlight bulbs per box
2016 H11 26W 2230 Lume 6500K LED HEADLIGHT BULB
H11 CREE XM-L2 LED Car head light 2230Lm 6500K
The smallest H11 LED bulb for easy installation
SuperMini H11 2230Lm 6000K
TaiwanWhite® LED car headlights use CREE XLamp XM-L2 chips
Flexible Copper Braid to have better heat dissipation and smaller installation space.
H11 A set of 2pcs LED headlight bulbs per box
Working Power:26W
Light Source: CREE XM-L2 CHIPS
Operating Voltage: 12-24V DC
Optional Color: Silver
Color Temperature: 6000K
Housing Material: Aluminum and copper
Heat Dissipation: Flexible Copper Braid No Cooling Fan Structure
Lumen: 2230 Lm per bulb
Life Span: about 30000 hours
Operating Temperature: -40→+80
Install Space: L170mm X W18mm
Lumen/W: 113Lm/W
Weight: 0.60Kgs/set
SuperMini H1 1960Lm 6000K
TaiwanWhite® LED car headlights use Philips LMZ7-RW65 chip
Flexible Copper Braid to have better heat dissipation and smaller installation space.
H1 A set of 2pcs LED headlight bulbs per box
2016 H1 26W 1960 Lume 6000K LED HEADLIGHT

H1 Philips LUMILEDS LMZ7-RW65
LED Car head light 1960Lm 6000K
The smallest H1 LED bulb for easy installation

SuperMini
H1
1960Lm
6000K

TaiwanWhite® LED car headlights use Philips LMZ7-RW65 chip
Flexible Copper Braid to have better heat dissipation and smaller installation space.
H1

A

set of 2pcs LED headlight bulbs per box



Working Power
:
26W
Light Source: Philips LUMILEDS LUXEON MZ LMZ7-RW65 CHIPS
Operating Voltage: 12-24V DC
Optional Color: Silver
Color Temperature: 6000K
Housing Material: Aluminum and copper
Heat Dissipation:

Flexible Copper Braid No Cooling Fan Structure


Lumen: 1960Lm per bulb
Life Span: about 30000 hours
Operating Temperature: -40
→
+80
Install Space: L150mm X W18mm
Lumen/W: 117Lm/W
Weight: 0.60Kgs/set
2016 Automotive LED headlamps advantages
LED lights more power than traditional halogen energy,
Although, Xenon lamp brightness and proximity but LED lights light up without delay,
to enhance road safety. Instant start no strong currents impact,
effectively protecting the car battery, improving battery life of more than 30%
Fast cooling the appearance of the most advanced no fan design.

Power driver with wide voltage constant current mode,
the car can respond to a variety of voltage instability, the effective protection of
normal use LED efficient and simple structure, fewer components damaged,
Repair the probability is very low, Operating temperature is low,
compared with HID ballast repair lower than 80% and Xenon high working temperature,

The standard style HID ballasts are hard starting, this means when the ballast fires,
it sends full power to the cold bulb. Over time this shortens the bulb life and reduces visibility.
Digital ballasts are soft starting, this means when the ballasts fire, it starts by
sending a low amount of power to the bulb and steadily increases power over
the next minute until the bulb is to its maximum brightness.
This gives more life to your HID bulbs, more vivid colors, and gives you more visibility.
LED car headlights simple structure, fewer parts than Xenon lamps, no ballast, no fan with
simple LED driver instant light up, significantly lower than the Xenon lamp failure rates.
Warranty
All of our LED Conversion Kits are covered by a 1-Year Warranty.
The warranty covers any factory defects with the bulbs.
If the product stops working within 1-Year from the date you purchased it,
send it back to us and we will replace the defective item. It's as easy as that!
Keep in mind that our defective rate on LED kits and parts is less than 0.43% so you can feel free to buy.

Legal situation:
What makes the HID conversion kits illegal is that the halogen headlamps
are not designed to cut-off the HID light properly,
and hence, there is a danger of blinding the oncoming traffic.
Install Caution
1. As a safety precaution, make sure that the car has had time to
cool down properly before starting the installation process.
2. Put the vehicle into park or make sure it is securely in gear.
3. Make sure to have the ignition turned off and the keys removed.
4. Be careful to avoid burns, especially when turning on or off the vehicles lighting.
5. Be careful to avoid crushing or cutting the bulbs.
Also make sure to not touch the bulbs with your fingers, as this will cause blotting.
6. Fully examine the connection of the contact points,
ports and the wires as faulty connections can cause lighting problems.
7. Make certain that the end of the bulb does not come in contact with
the interior light shield of the headlight when adjusting the bulb

Not need Ballasts, Not Need Relay and Not Need Cooling fan.
CAR AUTOMOBILE LED HEADLIGHT BULB H1H7H4H11
| | |
| --- | --- |
| | |
| H4 40W 4800Lm Headlight Bulb Low Beam On DB-Benz | H4 40W 4800Lm Headlight Bulb High Beam On DB-Benz |
H4 9004 9007 Bi-beam far/near headlight bulbs,
CREE XHP50 high power chip, free to modify, it is as simple as replacing light bulbs,
direct change (replacement: took a photo of original device, after loading in order to change).
Not a HID Xenon lights, power-saving LED headlights with high light low calorie.
Super power, electricity consumption about 1/3 one-third 35W HID and 1/5 one-fifth of
General halogen bulb power consumption.
And a longer lifespan than halogen lamps, HID. No cooling fan design. Life time More than 30,000 hours ;
not more broken by failure LED lights fan and the high temperature melting, burning the whole lamp,
Permanent settlement LED heat sink problem. .
CREE XHP50 LED chips special designed for automobile industry, chips on board COB
High temperature resistant :2.50 °C/W
No cooling fan design equipped with 6063 Aerostatic aluminum heat sink,
water proof IP68,Color temperature 6500K, Power consumption about 1/3 HID and 1/5 general bulb.
http://www.cree.com/LED-Components-and-Modules/Products/
Even in 100-degree heat, and only 5% light attenuation efficiencies.
Launched the mini type of the new LED headlights, generation based on improved a lot,
whether it's brightness, or a cooling effect, there are light-up.
Use a combination of three kinds of metal:
Copper (heat conduction rate second only to silver),
Silver (speed up conduction velocity),
Copper threads braid radiators to form a meshed structure, best heat conduction.
More advanced use of professional automotive CREE XHP50 chips (heat resistant up to 150 °C)
become the subject of your car headlights, enjoy luxury car level LED headlamps of superiority.

Don't know your Bulb size please go to :
http://www.sylvania.com/en-us/applications/automotive-lighting-systems/Pages/lrgmain.aspx
How to install H4 High/Low LED 40W 4800Lm 6000K on W124 1996 Mercedes Benz
Removed your HID kits/Stock bulbs
Insert new LED into your Headlight Housing and locked with spring clip
Connected your H4 LED wire to your stock socket
All connected you are good to go
Patent Pending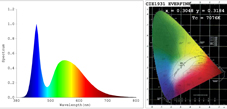 LightSourceTestReport

Code Error issue: contact us you may need a Code Decoder
mexa@taiwanwhite.com



Tel.+886 2 23657700 Mexa
e-mail: mexa@taiwanwhite.com
Home Inquiry -Mail Us: autopure@ms3.hinet.net
Mexa Co., Ltd.
3F., No. 128 Gu Ling street, Taipei, Taiwan 100
Tel.+886223657700 Fax.+886223657702
Factory: No. 62 Kung Ming 2nd Road, Tsun Tou Liau Industry Area, Tainan, Taiwan Tel.06-2467820
©This page is copyrighted by Mexa Co., Ltd. since Jan. 2015