Baby Moon Hubcaps Baby Moon hub cap Baby Moon chrome wheel cover Baby Moon hubcap chrome with white wall
Capadd Capads Adscap Adcap Add on cap Add a cap Hubads baby moon wheel cover
Not rotate Non-rotating Display wheel cover Advertising hubcap Promotion hub cap wheel cover hubcap abs wheel cover manufacturer center cap trim rim chrome trim ring hub cover spinner spinning wheel cover not rotating hubcaps hubcap hub cap advertising wheel cover Non-rotating hubcaps Non rotating hubcap Non-rotating wheel cover hub ads motion ads hub cap advertising stay still hubcap cap add on hubcap rim covers Disk Disks

® Hubcap Manufacturer Since 1979
15" 16" TURBOFAN FOR BBS-RS
TURBOFAN WHEEL FAN BBS
Bremsenlüfter Turbolüfter Lüfterräder
BBS-RS turbofan replicas turbo fans Bremsenlüfter Wheel Fans Turbolüfter Lüfterräder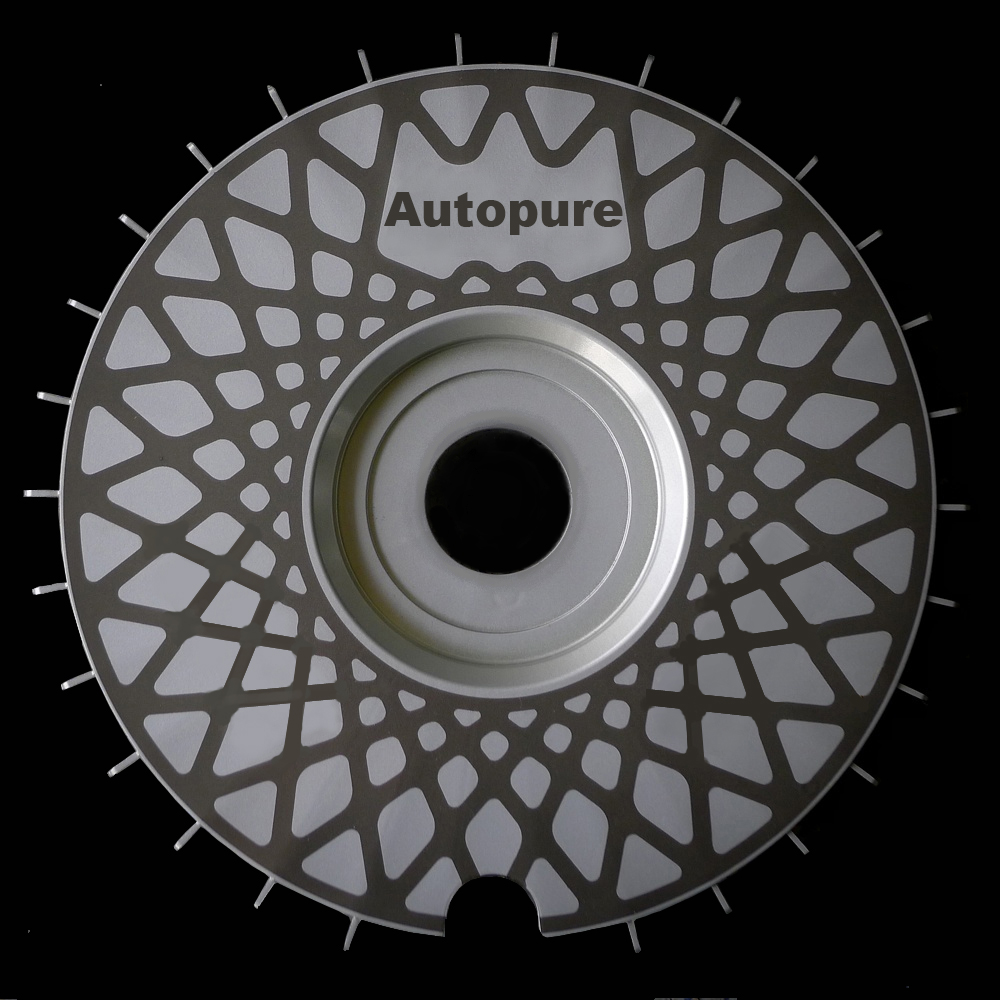 This is a set of 4pcs wheel Turbo Fans - SET OF 4PCS
It has 30 fins which not only fit on most small bore 15" and 16" BBS-RS but
also universal fit mostly market 15" and 16" alloy wheel or steel wheel.
Will have black white and red engineering plastic replicas.
gold, silver and white silk print mesh
With engineering GFK plastic Red color top faceplate printed with white
mesh Type C with 3 x custom-made logo on every wheel.
As shown on picture.
It is for 15" and 16" BBS RS with small center Dia. 58mm as 15"

There are two types of mounting flange, one for BBS RS wheel,
which the fan is mounted by the big hex center nut.
The other one is fixed on flat surface of the wheel center by three little bolts,
this patented installation option will come later.

- Turbofans, Brake-Cooling for BBS-RS Wheels, cover to the wheel rim
- BBS TURBO replica. 4 x Wheel Fans – rare, brand new and exclusive
- In Motorsport for the cooling brakes through fins, sport-look
- All made of GFK glasfaserkable engineering plastic.
- Faceplate Diameter 34cm and about 3cm High
- Fins Diameter 36.80cm
- Weight ±500gm
- They fit perfectly for BBS RS - 15" and 16" (15" RS and BBS RF)
- This auction is for 4 pcs Turbo Fans
- Mounted by the original big hex center nut.
- Add $60 Your own logo print on vinyl Autopure Location is available
-A(1) set 4 pieces, a full set of 4pcs turbo fans.
- Worlawide Shipping

RS Turbofan for bigger center bore 72mm available
The original ones were designed to help with evacuating wheel well pressure on
LeMans cars going over 200MPH, and at the same time reduce wheel turbulence..

1.

Turbofans Brake-Cooling for BBS RS Wheels to the wheel rim Sports-Look


2. TURBO FAN Four(4) Wheel Fans - Rare and Exclusive


3. Used in Mx-Motorsport for the cooling brakes 30 fins perfect fit


4. Turbolüfter Turbo Fan isn't only brake cooling system but also give Super-Look Tuning Cars


5. All made of GFK (Polymer Glass Fiber Reinforced-Impact Modified)
6. They fit perfectly for BBS RS - 15" and 16" ( 15" RS and BBS RF )


7.Weight 0.50kg per piece


8. Turbofans fits to outer rim from 1.5 inch to 2.5 inch


9. Perfectly fitted fixed on central hex screw


10. Price quoted for one set of 4 pieces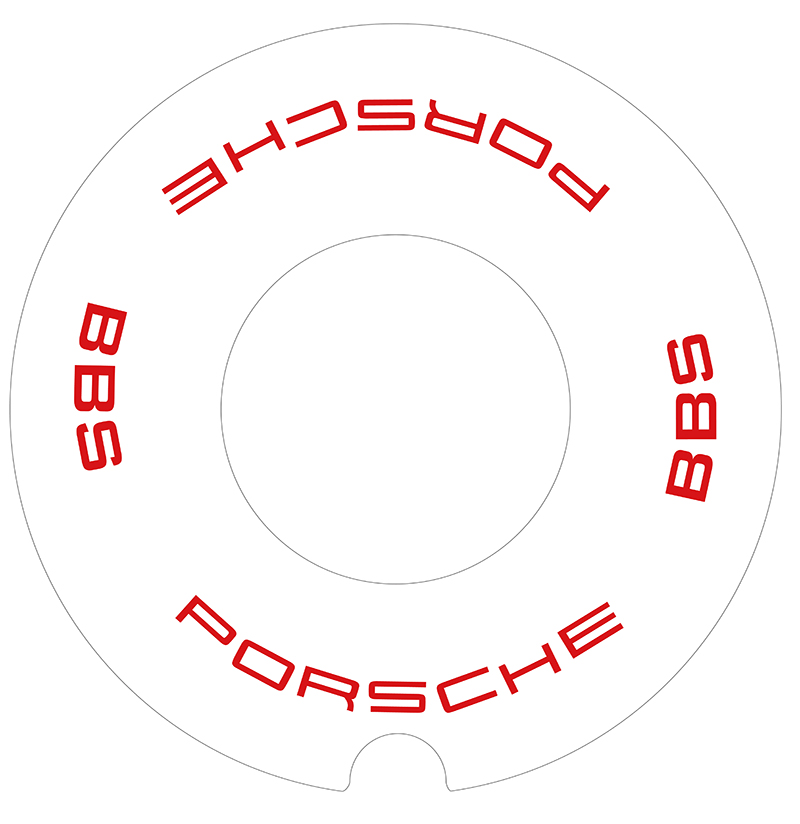 1825004BPBP
| | | |
| --- | --- | --- |
| | | |
| 1825004SA | 1825004SB | 1825004SC |
Red TURBOFAN Turbolüfter
DESIGNED IN
W.GERMANY
18.25.004
 
Autopure® HS code: 8708.99.90.00-2
BBS RS Turbofan-Baby Moon HUBCAP-WHEEL COVER Tapa de Rueda
Turbofan Red Go To: Turbofan I Turbofan Red I Turbofan72 I 17"turbofan | SteelWheelTurbofan

EurolinE® Wheel Cover

Traditional Wheel Cover

Steel Wheel-Replica

Spinner wheel cover

Spinner Wheel

CapAds® not rotating hubcap
 
MEXA CO., LTD.
The Best ABS Engineering Plastic Wheel Cover's Manufacturer in Taiwan
P. O. Box: 30-534, Taipei 100, Taiwan, R. O. C.
Tel. +886-2-23657700 Fax.+886-2-23657702
 Office: 3F., No. 128 Ku Ling Street (GuLing Street), Taipei 100, Taiwan, R. O. C.
Factory :No. 62 Kung Ming 2nd Road, Tsun Tou Liau Industry Area, Tainan, Taiwan Tel.06-2467820
Mexa Co., Ltd. © since Jan. 1996
wheel cover hubcap abs wheel cover manufacturers and suppliers center cap trim rim chrome trim ring hub cover spinner spinning wheel cover
not rotating hubcaps hubcap hub cap advertising wheel cover Non-rotating hubcaps Non rotating hubcap Non-rotating wheel cover
hub ads motion ads hub cap advertising stay still hubcap cap on cap add on hubcap